RETRO BY NIGHT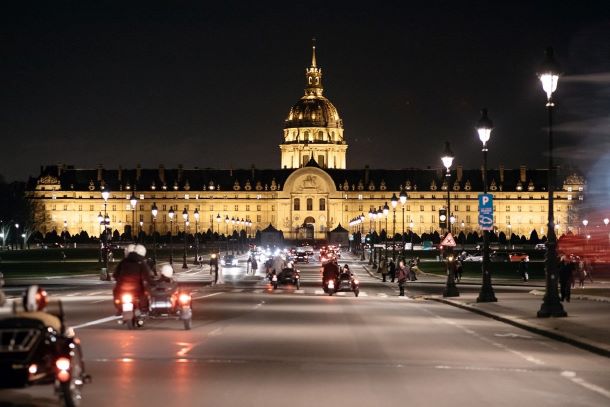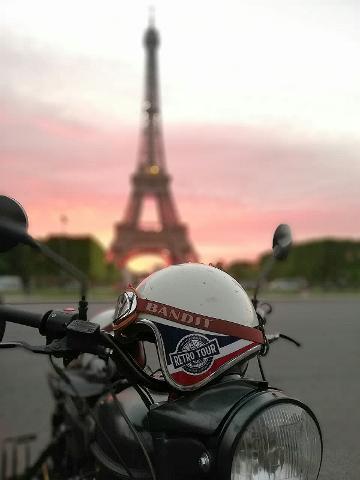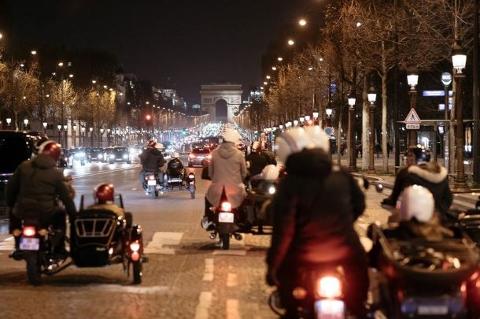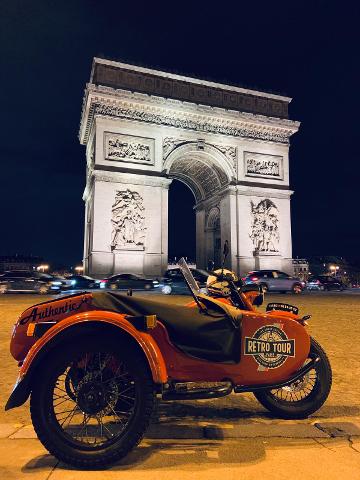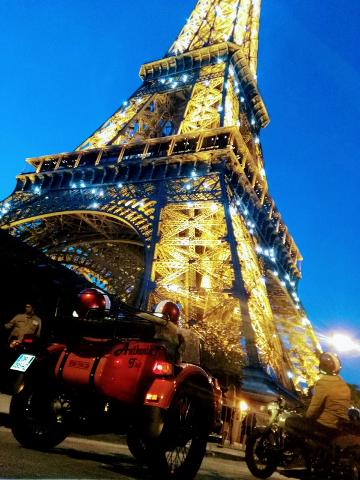 Trvanie: 90 Minút (cca.)
Poloha: PARIS, FRANCE
Kód produktu: RTBN2018
Soak in the romance and magic of the City of Lights.
See Paris by the light of the stars and the street-lights in a sidecar, no roof or windows to spoil the view!
An unmissable experience for lovers.
A new side of Paris that must not be missed.
Our discreet and courteous Gentlemen Sidecarists will guarantee an unforgettable trip. A glass of champagne in front of the Eiffel Tower and several photo stops are included.


Your gentleman Sidercarist will meet at the place of your choice if it is within the vicinity of Paris intra-muros (District 1st to 17)
The price of 229€ is for 1 or 2 passengers /Sidecar Motorcycle
If you are more than two passengeres you are welcome to book
several sidecars at same time
(ex : 6 passengers = 3 Sidecars minimum ; 7 passengers = 4 sidecars minimum)
***********************************************************************************************************


Appréciez le ROMANTISME et la magie du Paris tout illuminé.
Faites découvrir à votre moitié la beauté d'un ciel étoilé en sidecar.
C'est en toute liberté que vous profiterez du spectacle de la ville lumière.
Un autre visage de Paris à faire absolument.
La discrétion et l'élégance de votre Gentleman Sider vous garantira un moment privilégié et inoubliable.
(le tour prévoit une dégustation de Champagne devant la Tour Eiffel et plusieurs arrêts photos)
Votre gentleman sider viendra vous chercher depuis le lieu de votre choix s'il est situé dans paris intra-muros (Arrdts : 1er à 17)
Le prix de 229€ est valable pour 1 ou 2 passagers /Sidecar
Si vous êtes plus de deux passagers veuillez reserver le nombre de sidecar correspondant
(ex : 6 passagers = 3 Sidecars minimum ; 7 passagers = 4 Sidecars minimum)